News from Five Star Villas & Condos
We have changed the window signage.
It was getting a bit faded so we completely redesigned the window and door signs to include the services of Pattaya Business Alliance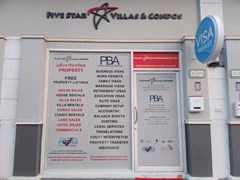 Pleased to be asssociated with PATTAYA BUSINESS ALLIANCE (PBA)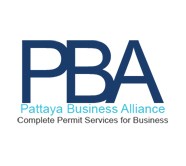 I know it's taken some time for this to hit NEWS but we decided to work more closely with PBA in early 2020 and they have now moved into our offices on Welcome Town.
PBA offer a full range of sevicers that complement our established real estate services and we have their expersise on-hand rather than having to outsource.
Check out the full range of services that PBA offer as they will suprise you!
Visas, Work Permits etc are made easy for you, but coupled with legal and accountancy services, translation...and... well take a look, thie list of services is impressive
https://pattayabusinessalliance.com/en/About
Welcome on board PBA
THE OFFICE IS OPEN
Even through the worst of COVID-19 the office was open
Please see the previous POST
As Pattaya is getting back to normal the staffing levels have increased with most staff working at least 3-days-a-week in the office
Some of us are still working 8 hours a day from home (6-7 days a week)
I'm sure that we will get there and Pattaya will be swinging again!
Stay Safe
Love
Rob and #TeamFiveStarPattaya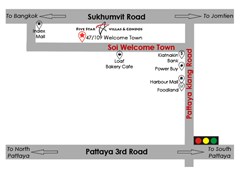 The COVID-19 virus has changed the way that we work
Significantly!
At the time of writing this, 6 April 2020, the office remains open (but locked - you can see who comes to the door) because one member of staff feels more comfortable in the "sterile" office environment than staying at home in a Thai apartment block. Sleeping there is enough.
This person is washing their hands with sanitizer every hour and wears a face mask in the office and when going to and from the car.
Anybody who wants to enter the office environment has to wear a face mask and sanitize their hands.
We have sanitizer dispensers on reception and on the first desk.
I am sure that this will change over the next few days and we will be on total lockdown.
Other staff are either on holiday or working from home.
All we can do is stay safe, stay healthy, exercise and stretch as much as possible, keep in contact with friends and loved ones and offer on-line support.
Stay Safe
Love
Rob and #TeamFiveStarPattaya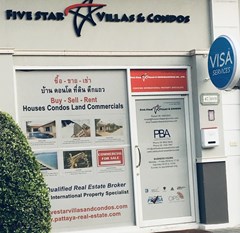 Five Star sign Co-Broker Agreement with Hong Kong Real estate agency
After many months of negotiation Five Star Villa & Condos have come to an agreement with a Hong Kong real estate company that will result in mutual co-operation; giving your properties more exposure within the Asian market - a win-win situation!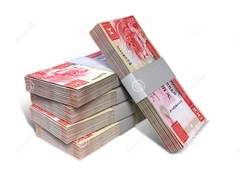 The CIPS certificate finally arrives!
After what seems like an eternity the CIPS certificate finally arrived from NAR in Chicago.
Robert completed the course, passed the exams and met the criteria set by NAR to become a Certified International Property Specialist in October 2013 so it was nice to finally recveive the certificate and CIPS pin from Khun May Watson, the REBA-ES President, at the REBA-ES Lunch at the Hilton Hotel in Pattaya today.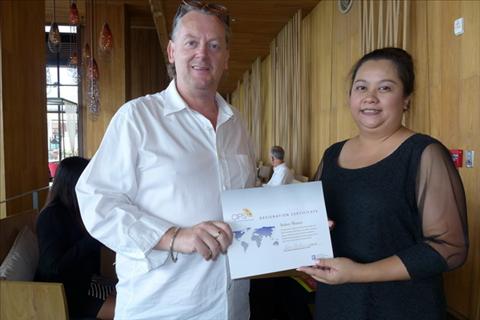 Robert addresses the CIPS graduates and VIP guests
At the CIPS Graduation Dinner on Friday, 11 October 2013 Robert was asked to address the CIPS graduates and VIP guests. Although not one for public speaking Robert soon had their attention with his "Armed and Dangerous" speech!
Robert is now CIPS !
On Friday, 11 October 2013 Robert qualified as a Certified International Property Specialist (CIPS) by completing the course, passing the exams and meeting the strict criteria set by NAR.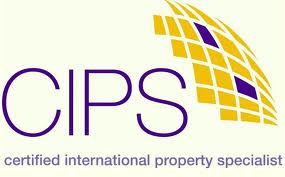 May on the Panel
24 August 2013 | May Watson to be Panellist at the Seminar - "Thailand Real Estate Future - ready for AEC 2015" | How do you see ASEAN integration and the proposed "licensing" for Real Estate Agents working?"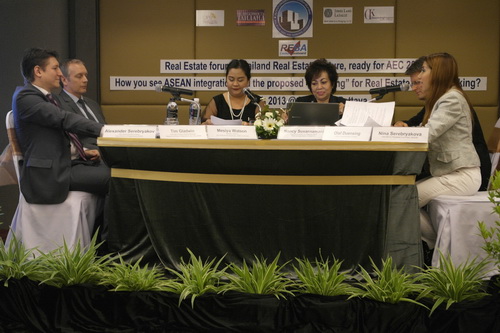 July 2013 | edited and introduced more Social Media
Facebook: https://www.facebook.com/profile.php?id=100000479867154
Blogger: http://realestateinpattayathailand.blogspot.com/
WordPress: http://pattayarealestatebroker.wordpress.com/
Pinterest: http://pinterest.com/PattayaRealtor/real-estate-in-pattaya-thailand/
Twitter: https: //twitter.com/5Star_Pattaya

Pattaya Property Outlook Seminar 2012-13 - 8 August 2012

Co-hosted by May Watson, Five Star Villas and Condos AND President of REBA-ES



On 1 May 2011 May Watson became Publisher / Editor of Real Estate Magazine (REM).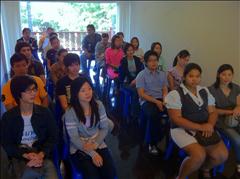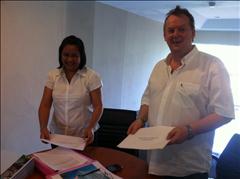 25 delegates from Thailand Real Estate Business School (TREBS) visited the offices of Five Star Villas & Condos on Saturday, 6 November 2010.
Khun May spoke about the Real Estate Broker Association – Eastern Seaboard and its role within Pattaya
Robert lectured the delegates on "Valuations & Investments – The Changing Face of Pattaya since 2004".
These were a field study of students at the 13th batch of the professional valuation Course (AP101) where students will study for 12 weeks and earn a professional certificate under the Ministry of Education.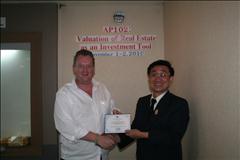 Robert is seen here in the classroom and receiving his certificate from Dr. Sophon of the Thai Real Estate Business School (TREBS) after completing the 2-day intensive course "Valuation of Real Estate as an Investment Tool"
Great article in Pattaya Today June 2010 : http://pattayatoday.net/property/property-today/rob-watson-of-5-star-villas-on-condos-and-the-importance-of-networking/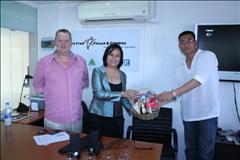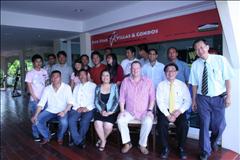 14 bankers and officers from Bhutan visited the office of Five Star Villas & Condos on Wednesday, 19 May.
Khun May briefed delegates on REBA-ES and its place in the Pattaya real estate market and Robert spoke to them about valuing property within Pattaya and the state of the local real estate market.
This was part of an intensive training on property valuation with Thai Real Estate Business School (http://www.trebs.ac.th/ ) . This training is centred on practical valuation knowledge and skills in the field.